Architectural Exterior
As a new concept exterior metal material that takes advantage of each layer, Compared to single material, it has the same physical properties and properties, has a low specific gravity, excellent weight reduction and workability, and cost reduction effect.
Especially, Clad product by atomic diffusion bonding method have good high temperature characteristics, no gas generation, good adhesion to external shock.
Already widely used in frying pans and rice cooker inner pot, it can be said that it is a perfect verification of the deformation due to high temperature, thermal expansion or deep processing.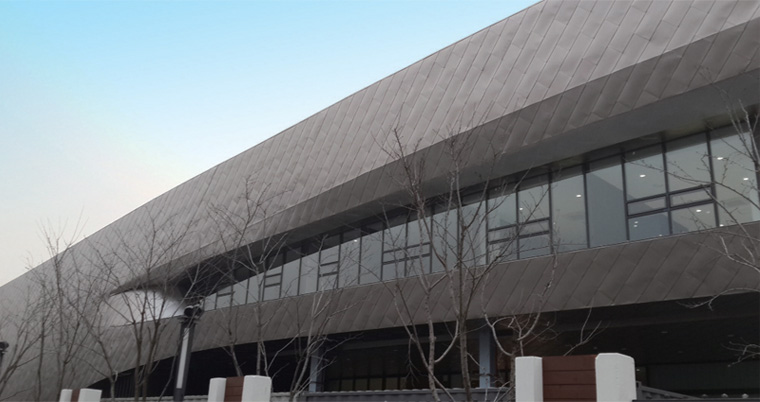 GM Korea Bupyeong Design Center
Titanium Clad Metal - TA 2PLY
---
By using expensive titanium cladding, building exterior material can express the unique feeling of 100% titanium with 40% price of titanium. TA Clad Metal with TI + AL combination is suitable for mountainous and coastal areas such as sea breezes and salt water sprays.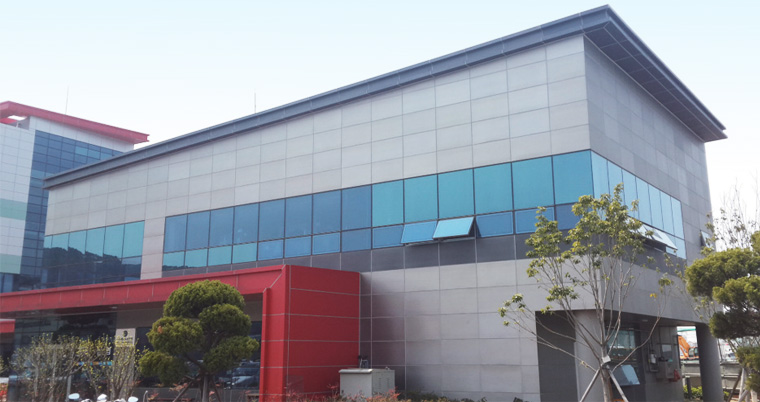 Busan Port Corporation
Stainless Clad Metal - SA 2PLY
---
This is combined exterior material heavy material stainless steel and light material aluminum that make performance 100% of STS surface and light weight of aluminum. SA Clad Metal of the STS + AL combination has the effect of realizing cost savings through the reduction of raw material costs and the weight reduction of the structure.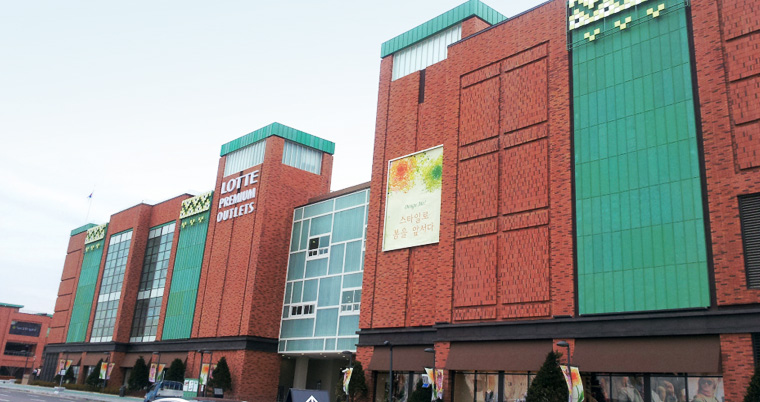 LOTTE Primium Outlet
Copper Clad Metal - CSC 3PLY
---
This is a copper clad metal that makes 100% of Cu's unique color characteristics and makes a soft material strong and constructs a sturdy building even with a thin thickness, by inserting STS into copper top and bottom layer, high-strength copper products are realized, and the characteristics of copper surface that change over time are equally applied.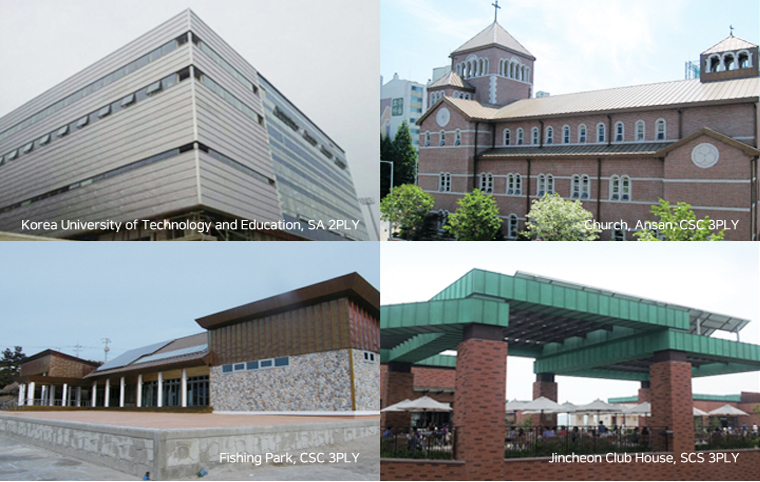 · Korea Hydro & Nuclear Power Co., Ltd. (KHNP)
· Apartment in SeGok City
· Dongdaemon Park
· Seowon Club House
· Jincheon Club House
· Wastewater Treatment plant
· Sewage Treatment Plant
· Yeoju Church
· Youth Training Center
· University Dormitory Roof
· Middle School Exterior Maintenance
· Yongin Elementary School
· Jeju Elementary School maintenance
Product Details
Application
TYPE
Components and Materials
SIZE (mm)
Thickness
Width
Exterior
Ti/Al
Clad Metal
Ti Grade 1
0.4~3.0
200~1,200
Base Metal
Al 1050, 3003 ETC.
STS/Al
Clad Metal
STS304/409L ETC.
0.5~4.0
200~1,200
Base Metal
Al 1050, 3003 ETC.
Cu/STS/Cu
Clad Metal
C1020, C1100 ETC.
0.2~4.0
≤580
Base Metal
STS304/409L ETC.
Clad matal
C1020, C1100, C7521 ETC.
Cu/STS
Clad Metal
C1020, C1100 ETC.
0.2~4.0
≤580
Base Metal
STS304/409L ETC.
Cu/MILD/Cu
Clad Metal
C1020, C1100, C7521 ETC.
0.2~4.0
≤580
Base Metal
MILD
Clad matal
C1020, C1100, C7521 ETC.
Privacy Policy
ADMIN
Korea Clad Tech. Co., Ltd.
89, Dalseong2chadong 1-ro, Guji-myeon, Dalseong-gun, Daegu, Republic of Korea
T.+82-53-670-1234
F.+82-53-617-1584
COPYRIGHT (C) 2019 KOREA CLAD TECH Co., Ltd. All rights Reserved